This week, I thought I'd take a step back from talking specifically about baseball and take a look at the bigger picture, and what youth sports in general can do for at-risk youths.
For the purposes of this discussion, I'll define an "at-risk" youth as being a child who is less likely to transition successfully into adulthood for any variety of reasons, be it lack academic success due to failing schools, growing up in a crime ridden neighborhood or being in a depressed socio-economic situation.
Some of the factors preventing these children from participating in traditional organized sports leagues are distance, as many leagues are located in suburban areas, far from urban population centers, and economic barriers.
There can be little doubt, however, that youth sports can play a positive role in keeping these kids out of trouble and providing real, tangible benefits later in life.
---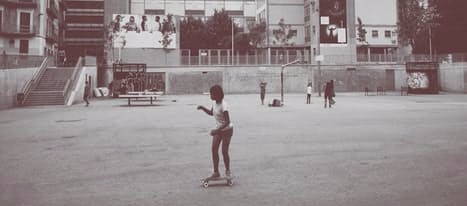 We all know that children these days are far more sedentary than they were just a generation ago, electronic devices and other diversions of the modern world make kids less likely to be active.
The problem is even more acute in minority and low-income communities where lack of access to health information, preventive care, and clinical services leaves them at-risk for untreated physical issues such as obesity which can lead to diabetes and a host of other ailments.
That is why it is more important than ever for children to be engaged in regular activity that gets the heart rate up and gets the body moving. The American Academy of Pediatrics reports that exercising for just one hour a day strengthens the heart and lungs, regulates blood pressure and enhances emotional well being.
A consistent regimen of practices and games over the course of a season encourages children to engage in and maintain an active lifestyle.
---
Breaking Down the Financial Barriers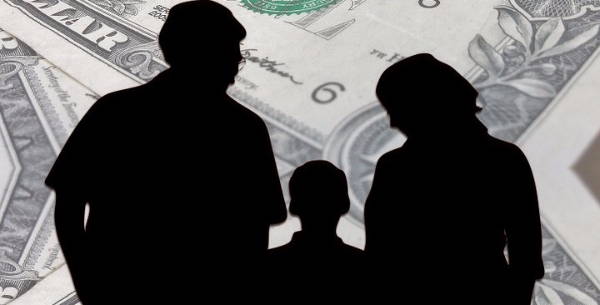 Asking a single parent who is working two jobs just to make ends meet to pay $100-$200 twice a year for their child to join a recreational sports league is an unreasonable demand, despite the benefits that it may provide. Even in two parent households where finances are tight, it just may not be possible to swing the expense, particularly as equipment and other costs continue to skyrocket.
There is no question that community and corporate involvement will be required to make youth sports participation more affordable. There are some strides being made in this regard.
The City of Houston Parks and Recreation Department, for example, provides a free spring baseball league for all boys and girls ages 4-18 sponsored by Minute Maid, a good example of how governments and corporations can work together to solve common problems.
New York City is another municipality that offers free sports programs through their Parks Department for children up to age 18 in baseball, basketball and soccer, as well as tennis cycling, golf and flag football.
These programs are available in urban areas, and in New York, are broken down into multiple boroughs so travel to and from the venues becomes less of an issue. Similar programs are popping up in Norfolk, VA, Phoenix, AZ and Seattle, WA.
---
The Payoff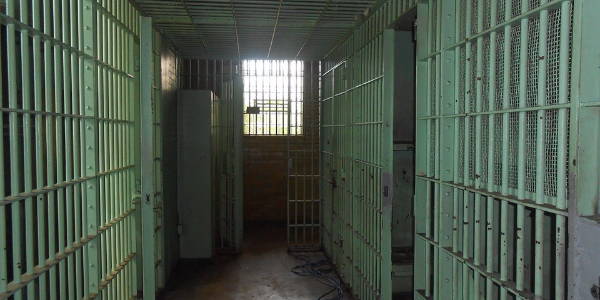 It goes without saying that any organized activity that teaches life skills including, leadership, respect and building mutually beneficial relationships should have a positive impact on a child's life, but can we actually point to cases that prove this.
In fact, we can.
Statistics show that juvenile crime rates are consistently reduced in neighborhoods where sports-based youth development programs are targeting at-risk teens.
In 2013, the Fort Myers, FL., police reported that juvenile arrests dropped by nearly one-third since the city began the STARTS (Success Through Academics and Recreational Support) Program.
In the same year, Norfolk, VA, forged a partnership between police, human service agencies and local citizens that included starting new youth athletic leagues, which led to a 29 percent drop in crime in the targeted neighborhoods and a citywide reduction in violent crime.
And the benefits are not only in the drop in the crime rate, there is an economic impact as well.
The St. Louis Post-Dispatch reports that a recent study shows that each 1 percent increase in education attained by our nation's at-risk youth equates to a $1.6 billion reduction in the cost of juvenile crime in the form of court, probation and incarceration expenditures.
---
TAKEAWAY
It's clear that the participation of at risk youth in organized athletics programs yields both immediate and long-term benefits for the community as a whole.
The rub is always going to be whether or not the return on investment can be justified by corporations and governmental organizations.
The temptation is to say that a corporation or government who is unwilling to support such activities is callous and uncaring, but the reality is that they all answer to either the stockholders or the taxpayers, that is you and me.
We must all, therefore, be willing to stand up and say that, yes, we value what youth sports brings to all children, both those that are at-risk and others, and we are willing to do what is required to see that it happens.
---
How About You?
Is your community actively involved in bringing low-cost athletic programs to disadvantaged or at-risk youths?